About Us
EARTH PLUS Inc. is near to the Museum of Contemporary Art Tokyo, located next to Kiba Park, have opened since 2012 as only art complex space in Kiba. We introduce the crossover of various genres related to art.
gallery COEXIST - TOKYO discover and produce artists who active in the world from Tokyo, and EARTH + GALLERY explore the art market to challenge the possibilities of new art. In addition, we have a concept shop LUCK and cafe & bar, offering a relaxing time mainly for customers interested in artists and art.

2F gallery COEXIST-TOKYO
It is a gallery of contemporary art that introduces works of art that captured social, philosophical, and historical relationships in multiple ways. In addition to exhibitions of domestic and foreign artists, events such as lectures and gallery talks are also held during the exhibition.

1F Gallery Shop LUCK
A shop monthly changing project like gallery has started with the desire to "buy art more everyday". A genre-less variety of artists will expand the world of fun among themes.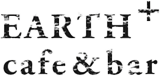 1F Earth+ Cafe & Bar
Calm cafe space with antique furniture and bar with only three seats. At the time of exhibition change of gallery space, you can use it as a rental space not only for exhibition but also performance, entertainment and workshop.
Company Profile
Company name

EARTH PLUS Inc.
Representative

Naoki Matsuo, Representative Director
Head office

18-17 Kiba 3 - chome, Koto-ku, Tokyo JAPAN
Tel

81-3-3630-1655
Capital

10 million yen
Business description

exhibit and sale of art works, planning and management of events, FLEXFIT regular sales representation
Message from Owner
"Think the earth through art" is our mission. Act and express accord to the mission, and provide the space.
In modern society, art is deeply committed not only to its role as an appreciation object but also to social issues, and it is becoming a major role as the core of urban renewal and regional revitalization.
Since 1987, I have adopted biomass power generation as "zero emissions" as a business philosophy, working on Japan's environmental issues such as recycling of resources, effectively utilizing the waste thrown as garbage as energy and approaching zero. We have done business activities to design urban areas. gallery COEXIST - TOKYO, EARTH + GALLERY started from 2008 as a place where artists in Japan and world think more about the planet and express themselves freely by thinking about the earth through art.
There is ART in EARTH.
I believe that art is the foundation of all people, and through the operation of this gallery, it will be a catalyst to support various artists, international exchange exhibitions, and even more people's interest in environmental issues.